Contingency Recruiting
(Success Fee Recruiting)
Contingency search is a cost-effective way to reach a qualified talent pool quickly and efficiently. Enjoy access to our large database of candidates and our global network of specialists.
Is Contingency Search right for you?
With contingency search, you'll access our unparalleled talent pool while taking a more active role in evaluating and vetting candidates.
Client Testimonials
"Thank you Edouard and Accur for helping me find my next career chapter. It was helpful and reassuring to navigate a job change with someone that specializes in my industry. You were very helpful every step of the way. Thank you again for everything."

Kering

Regional Sales Director (Ulysse Nardin)

"Accurate, personalized & fast response is what comes to mind when I think of ACCUR Recruiting Services. Definitely a great firm to recommend!"

L'Oreal Group

AVP of Human Resources
Our Contingency Recruitment Process
⇨ A High-Quality, Targeted Talent Pool
We will advertise your vacancy to our large database of qualified candidates
⇨ Global Network of Recruiters
Our global network works night and day to maintain and keep current their relationships with top talent in a range of different industries. Rely on these specialists to help you fill your search needs.
⇨ Interview
We facilitate the introduction and interview process with your team, including a debrief
⇨ Offer
We provide reference check, advisory and negotiation to finalize an offer of employment
Explore Our Global Recruitment Network
[searchandfilter id="2557″]
Latest News
In the world of digital marketing and e-commerce, email marketing specialists are essential. Despite the growth of social media sites like Instagram and TikTok, email remains the most powerful engine…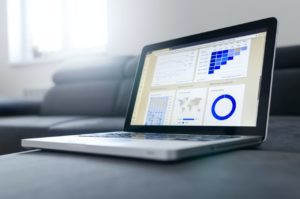 Key Takeaways from the August Jobs Report Assessing the economy in 2023 A mid-year report from JP Morgan identifies several reason for optimism around the economy and job market: Industry-specific…
Perhaps ten years ago, data-informed decision making was often siloed in departments like IT. These days, we are increasingly seeing a robust demand for data skills in every aspect of…