High Quality RPO
Finding the right candidates — especially when you have a number of hires to make or have hard-to-place positions — can be incredibly expensive and time-consuming. At the same time, your business is developing rapidly. You can't afford to wait — or make costly mistakes.
Enter Recruitment Process Outsourcing (RPO) — a streamlined solution to cost-effective staffing at scale. Whether you have a new office opening or need to find hundreds of qualified candidates over the course of several years, we can craft a flexible strategic solution to your staffing needs.
Is Recruitment Process Outsourcing right for you?
RPO is a process that is customized to your needs and allows us to tap into our global network to source a range of qualified candidates.
Enjoy all of the benefits our data-driven recruitment process and global network of specialists as you reduce your cost-per-hire and time-to-hire. Scale up or scale down seamlessly. Enhance your capability to hire with a strategic framework to hiring against your business objectives.
Client Testimonials
"Thank you Edouard and Accur for helping me find my next career chapter. It was helpful and reassuring to navigate a job change with someone that specializes in my industry. You were very helpful every step of the way. Thank you again for everything."

Kering

Regional Sales Director (Ulysse Nardin)

"Accurate, personalized & fast response is what comes to mind when I think of ACCUR Recruiting Services. Definitely a great firm to recommend!"

L'Oreal Group

AVP of Human Resources
⇨ Strategic Assessment
Our recruitment professionals will take the time to understand your business objectives and specific recruiting needs. The product of this understanding is a detailed strategic plan for hiring that we will build on and adjust over time as your needs change.
⇨ Search Process
Combining our data-informed process with your customized needs, we will deploy our global network of recruiters to develop a list of qualified candidates for your review.
⇨ Tracking
To ensure that you strategic goals are met, we will stay in regular touch to align performance metrics and your business objectives.
⇨ Reporting
Enjoy comprehensive reporting that will help you maintain a high level view of how your hiring process is impacting your business.
Explore Our Global Recruitment Network
[searchandfilter id="2557″]
Latest News
In the world of digital marketing and e-commerce, email marketing specialists are essential. Despite the growth of social media sites like Instagram and TikTok, email remains the most powerful engine…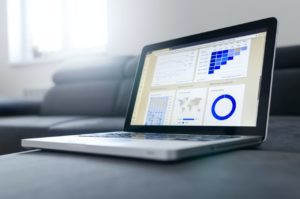 Key Takeaways from the August Jobs Report Assessing the economy in 2023 A mid-year report from JP Morgan identifies several reason for optimism around the economy and job market: Industry-specific…
Perhaps ten years ago, data-informed decision making was often siloed in departments like IT. These days, we are increasingly seeing a robust demand for data skills in every aspect of…